Tuesday, November 19 – Wednesday, November 20, 2019
Graduate Hotel, Minneapolis
SPONSORSHIP information HERE.  Be seen supporting Continuous Living Cover farming by many farmers, researchers, businesses, agencies, nonprofits, practitioners and policymakers from across the Upper Mississippi River Basin.
Book your hotel room HERE.  $149 room rates for Nov 18 & Nov 19 held through October 21.
THEME
Over, Under, Through to CLC – strong partners, new allies, and fresh perspectives moving continuous living cover (CLC) farming forward.
The way we farm can be the solution to big challenges – climate, water, wildlife, vibrant rural communities.
Attendees at our previous GLBW conference dug deep into robust discussions, highlighting major barriers to increasing CLC across the agricultural landscape: markets and economic drivers, policy, research and information gaps, systems factors, and the most mentioned hurdle: mindset and message — human inertia stuck in the status quo.
Farming now faces new norms with chaotic weather, economic uncertainty, social divisions, and increasing pressure to deliver both quality products and environmental benefits. Collaborative solutions are more important than ever, and the benefits of continuous living cover farming go way beyond the farm gate.
At this year's conference, learn how grounded champions, who have worked for decades to change agricultural paradigms, are collaborating with the next generation of agricultural leaders and new allies in creative partnerships to break (or not break) new ground, keeping our soil and our communities rooted as we endeavor to create a resilient agriculture. Plan to come away lifted by the voices of many determined allies moving this important work forward, together.
SPEAKERS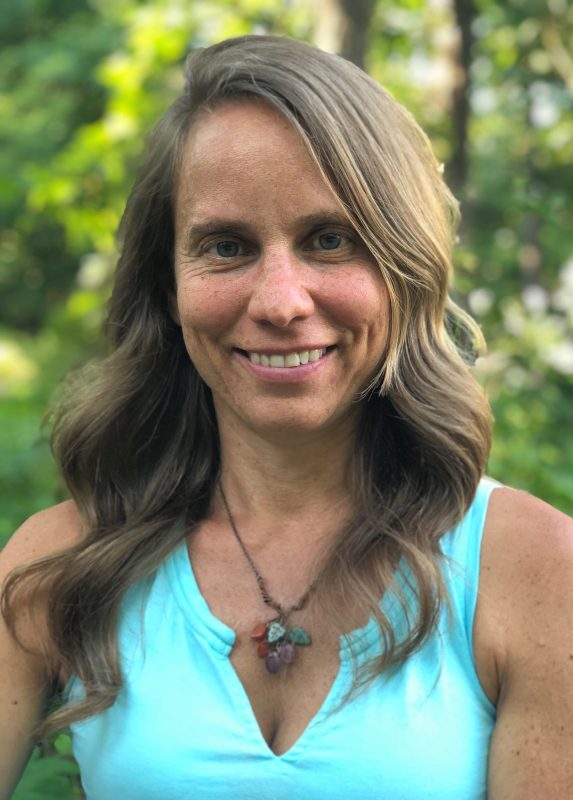 Sarah Lovell is the H.E. Garrett Endowed Chair Professor and Director of the Center for Agroforestry at the University of Missouri in Columbia, MO. Her research focuses broadly on the analysis and design of multifunctional landscapes, with emphasis on agroforestry and urban agriculture. The agroforestry work includes the integration of productive woody trees and shrubs into agricultural landscapes, to improve the environmental health and cultural significance of the agroecosystem. The work in urban agriculture assesses the benefits of food production systems including plant biodiversity, pollination services, and cultural functions, as well as the impact on food security of the participating households. Recent grants provide support for Lovell's lab to study woody polyculture systems that could offer fruit and nut products, through a diverse mix of species that are also suitable for conservation.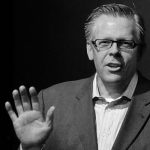 Steve Morse is Executive Director of the Minnesota Environmental Partnership in Saint Paul, MN. He is a well-known leader in the MN environmental community with expertise in public policy and a broad range of environmental issues, as well as inside knowledge of both legislative and state agency processes. Prior to joining MEP in 2006, Steve served as a Senior Fellow in the College of Agriculture, Food and Environmental Sciences at the University of Minnesota. While there, he developed the Green Lands Blue Waters initiative. Steve was Deputy Commissioner of the Minnesota Department of Natural Resources from 1999-2003 and represented southeast Minnesota in the State Senate for 12 years, beginning in 1987.
Ricardo J. Salvador is Director and Senior Scientist of the Food & Environment Program at the Union of Concerned Scientists, in Washington, D.C. He is a member of the International Panel of Experts on Sustainability-Food, and advises a range of organizations that are advancing food system innovation (including: the Science to Solutions Expert Advisory Group of the World Business Council for Sustainable Development; the Food, Agriculture, Biodiversity, Land Use and Energy Initiative-Mexico, of the United Nations Sustainable Development Solutions Network; the National Sustainable Agriculture Coalition, FoodCorps, the Center for Good Food Purchasing, Food System 6, The Land Institute, and the Fair Food Program of the Coalition of Immokalee Workers.) Prior positions include Program Officer for Food Health and Wellbeing at the W.K. Kellogg Foundation, and Associate Professor of Agronomy at Iowa State University. A native of Mexico, Ricardo's academic background includes undergraduate studies in agriculture at New Mexico State University, and M.S. and Ph.D. Degrees in Crop Production and Physiology from Iowa State University.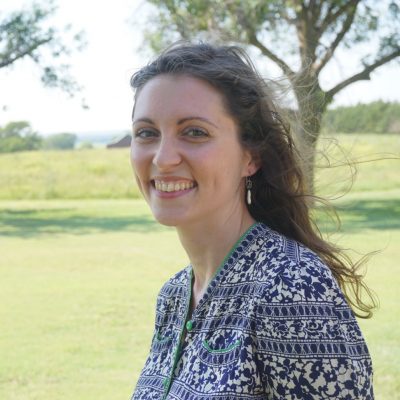 Aubrey Streit Krug is Director of Ecosphere Studies at The Land Institute in Salina, KS.  She is a writer and teacher in the environmental humanities who studies stories of relationships between humans and plants. Aubrey holds a BA in English and Communications from Bethany College in Lindsborg, Kansas, and MA and PhD in English and Great Plains Studies from the University of Nebraska-Lincoln. She is also a student of the Omaha language. Aubrey grew up in the small town of Tipton in north-central Kansas, where her parents farm wheat and raise cattle, and considers limestone soils with rocky prairie hillsides her home ground. She is drawn to "how The Land Institute is based on an educational premise: people can, and do, learn from wild plants and ecosystems. That, and how unabashedly this organization plays the long game."
More to come!
CALL FOR PRESENTERS
We're looking for conference presenters!
Do you have a great story to share about working with allies to increase continuous living cover? We'd love to hear about it at the conference!
We're opening up the agenda to several lightning round presentations (8 min) for you to share a quick picture of your successful CLC partnerships in action.
Learning from each other is at the heart of what the Green Lands Blue Waters network does, and we want to hear from you.
Submit your presentation ideas through this short form:
Innovative partnerships & projects moving continuous living cover farming forward.
Ideas are due by Friday, August 23rd and we'll confirm space on the agenda by early September. Thanks for your important work and for sharing your story!
Too much to say to fit in the lightning round? We have one or two longer spaces on the agenda if you'd like a longer format to present and discuss your successful work with allies to increase CLC. Space for these ideas is on the above form too.
Questions? Email Aaron Reser: areser@umn.edu